Search For A School To Support
Why should you give to Steps For Students?
Make an investment in our students, and in the greater-Houston community, by supporting Steps for Students! One of the largest events in our Archdiocese, Steps for Students provides a platform that enables our 59 Catholic school communities to raise funds for their own specific needs. Last year, registrants and donors contributed over $1 million allowing our schools to purchase new technology and textbooks, provide valuable training opportunities for teachers and to update school facilities.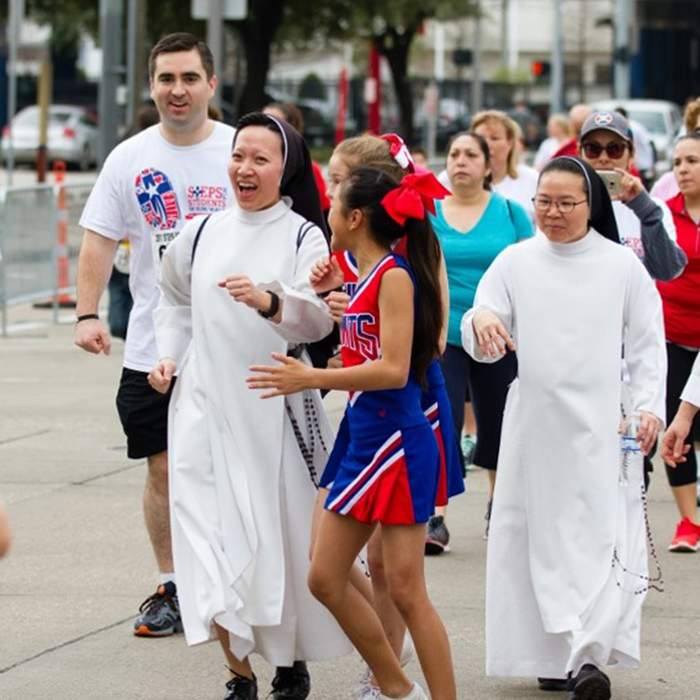 ---